Wokiee Shopify theme is the best Shopify theme for your e-commerce business according to Envato Tuts+!
Wokiee Shopify theme is one of the best e-commerce templates 2021 according to Envato Tuts+!
Wokiee Shopify theme is one of the best Shopify Themes in 25 Best Shopify Themes With Beautiful eCommerce Designs according to Envato Tuts+!
WOKIEE Shopify Theme is more than usual theme. It is a powerful design tool. WOKIEE is outstanding Premium Shopify theme. It will be perfect solution for your current or future webshop. It has all required tools and modules to create super fast responsive website with amazing UX. Great variety of numerous layouts and styles allows to create different structures and satisfies any specific requirements. Everything you need is in Shopify CMS. You can avoid expensive web development and minimize your design costs using Premium Shopify theme WOKIEE. Gain full control over your entire website through your own Content Management System that lets you change the navigation, site content, images, products, collections and so much more. Premium Shopify Theme Wokiee is the best choice for your store!
Fashion, American Football, Basebal, Basketball, Olives, Baby Care, Christmas, Beers, Books, Care, Catalogue, Coffee, Cookware, Flowers, Food Delivery, Furniture, Handmade, One Product, T-Shirt, Tea, Tools, Wallets, Watches, Cars, Bicycle, Clothes, Phone Cases, Yoga Gear, Electronics, Glasses, Kids Clothes, Toys, Eco Food, Medical, Gothic and Rock Clothing, Cosmetics, Snowboards, Phones, Bikes, Lingerie, Tools, Jewelry, Weapons, Drones, Plants, Hookah, Food Delivery, Food & Drinks, Antiques, Shoes, Sport Nutrition, Start Up, Tattoo salon,  Single Product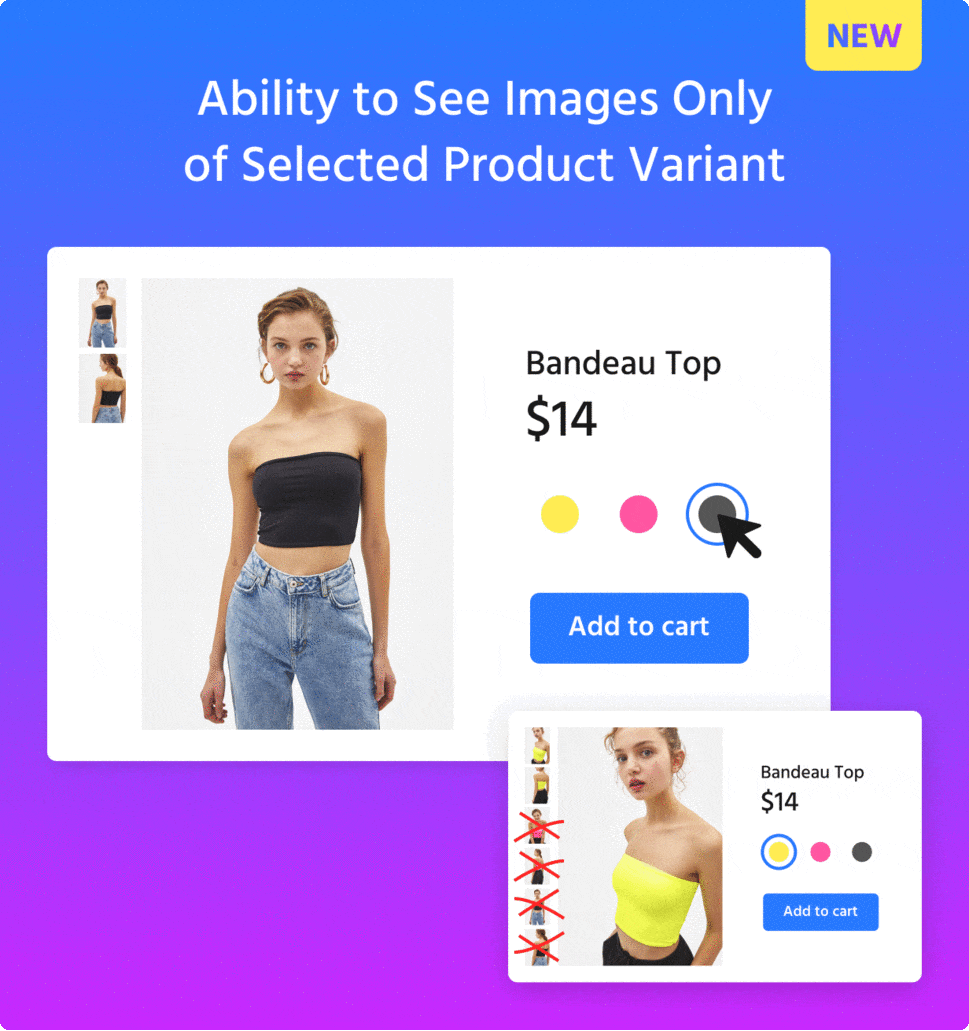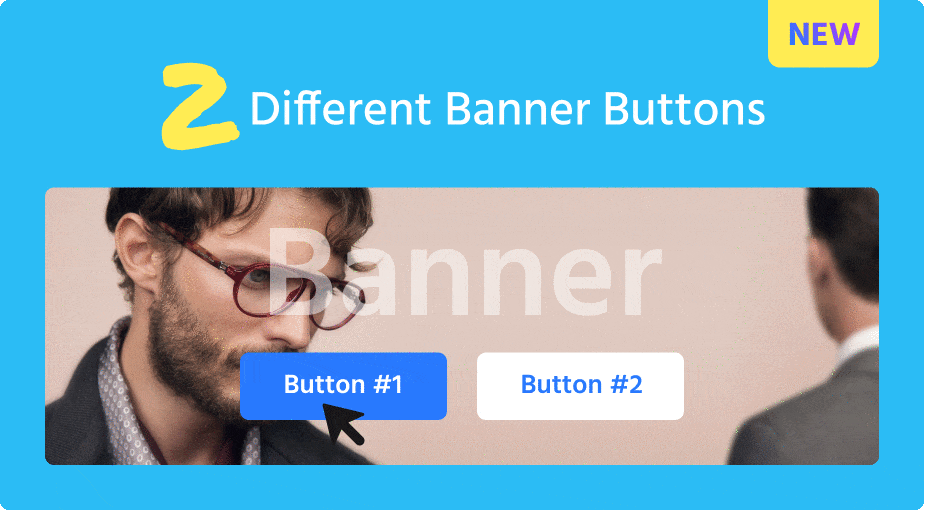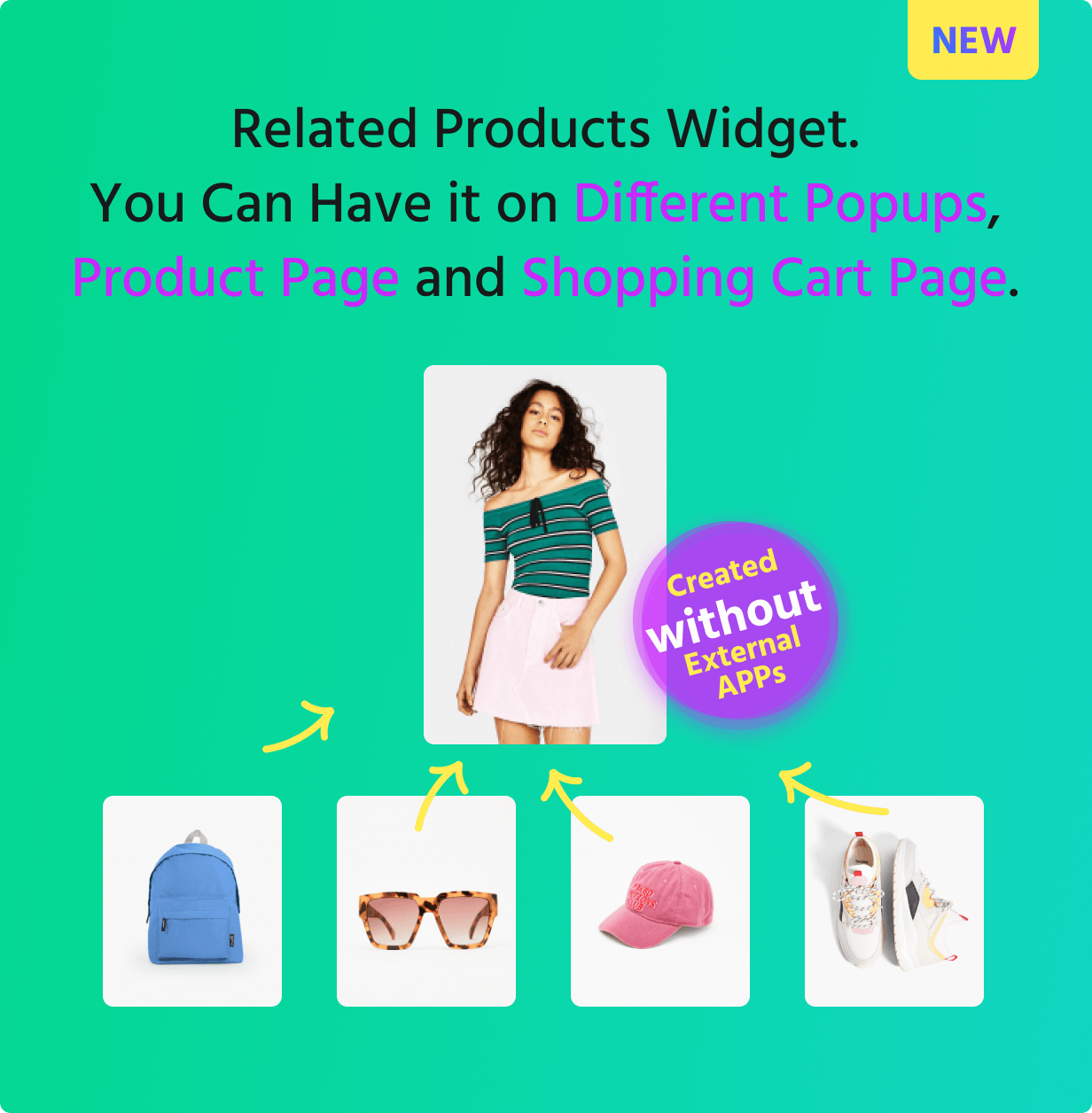 Automatic image resize
You will be able to adjust all images of your webstore to the same size automatically (for the images with the same aspect ratio)
Framework Bootstrap 4
We have used the most popular HTML, CSS, and JavaScript framework for developing responsive, mobile-first websites.
Color Schemes
Our default color is blue. But it can be easily changed to some other. As you can see from our demo, we have different color schemes.
RTL
This feature is also presented in our Shopify theme. You can align content according to your specific localization.
Slider Revolution
Feel the power of the most popular web developer tool to create different slides. Tons of options, flexibility, amazing effects.
Localizations
Our demo is presented in 6 different languages. Of course Shopify is Multilanguage software and you can have your own localization.
Newsletter
Mailchimp is our choice. It is easy in use and adjusting, checked by millions of the customers.
Easy 1 click install
Our source package contains presets for each layout. You can install any skin by copy/pasting predefined structures.
Real websites created with our theme:
https://antique-coin-galleria.com
https://bleu-tango-e-shop.myshopify.com
https://www.bowierae.com
https://www.store.mountainwatch.com
https://dowan.com
https://kratewear.myshopify.com
Available skins/layouts:
– Demo #1 Fashion
– Demo #2 Fashion
– Demo #3 Fashion
– Demo #4 Fashion
– Demo #5 Fashion
– Demo #6 Fashion
– Demo #7 Fashion
– Demo #8 Fashion
– Demo #9 Fashion
– Demo #10 Fashion
– Demo #11 Fashion
– Demo #12 Fashion
– Demo #13 Fashion
– Demo #14
– Demo #15 Fashion
– Demo #16
– Demo #17 Fashion
– Demo #18 Fashion
– Demo #19 Fashion
– Demo #20 Fashion
– Demo #21 Fashion
– Demo #22 Fashion
– American Football
– Basebal Shop
– Basketball Shop
– Olives Store
– Baby Care Store
– Christmas Store
– Beers Shop
– Books Shop
– Care Shop
– Catalog Shop
– Coffee Store
– Comic Books Store
– Cookware Store
– Flowers Store
– Food Delivery
– Furniture Store
– Handmade
– One Product
– One Product #2
– T-Shirt Store
– Tea Store
– Tools Store
– Wallets Store
– Watches Store
– Cars Shop
– Bicycle Shop
– Clothes Shop
– Phone Cases Shop
– Yoga Gear Shop
– Electronics Shop
– Glasses Shop
– Kids Clothes Shop
– Kids Toys Shop
– One Product #3 Shop
– Eco Food Shop
– Medical Shop
– Gothic and Rock Clothing
– Cosmetics Shop
– Snowboards Shop
– Phone Shop
– Bikes Shop
– Lingerie Shop
– Furniture Shop
– Books Shop
– Tools Shop
– Jewelry Shop
– Weapons Shop
– Drones Shop
– Plants Shop
– Hookah Store
– Food Delivery Store
– Food & Drinks Store
– Antiques Store
– Shoes Store
– Sport Nutrition Store
– Start Up Store
– Electronics Store #2
– Tattoo salon
GENERAL FEATURES:
86+ Homepage Layouts
Predefined structures for your specific needs. They are done in different colors and using various content blocks.
6 Product page variants
What is the most important page in your store? Yes, you are right – this is product page. It sells your goods and generates your income. We payed special attention to this part of your webstore.
7 Collection page variants
We don't want to limit your imagination in presenting own products for the customers. So, we are offering few layouts of collection page. Chose the desired one.
Numerous header variants
Our UX designer combined the most popular header layouts. If you think that we smth missed, please let us know and we will think about adding new header according to your specific requirements.
Footer Combinations
Sometimes owners of the websites underestimate the value of the footer. Our suggested variants allow to organize any information in different views.
Megamenu
Our developer created convenient functionality for managing menu according to your desire. You can view possible available layouts on our demo.
3D, VR, Youtube videos
You can add Media such as 3D models, embedded videos, and YouTube videos to your theme's product pages.
Banners Section
According to our experience, it is very important to have flexible settings for adjustment banner's section on the pages. We tried to make these blocks very easy in editing.
Color, size, material swatches
It is impossible to imagine current ecommerce store without color, size, material swatches feature. Our team payed special attention to this important part of product behaviour.
Numerous filters
Filters section is realized based on tags functionality of default Shopify CMS. At first you need to manage tags, after that you will be able to organize filters on your collection page.
Quick View
There is no need to reload page for viewing product details. You can save your time by clicking on "eye" and check the details of any product in correspondent popup.
Instagram Shop
This is trend feature in any modern web stores which are integrated with most common social networks. You can link it with your instagram profile and use this section like gallery.
Custom Product Tabs
Our theme's functionality allows to organize different kind of tabs on the product page. You can have general tabs that are common for all products, also you can have specific tabs for each correspondent product.
Size Guide Table
Usually such custom size guide table is necessary for the store owners who sell clothes. You can customize this table if you need.
AJAX Filter
What is AJAX? Ajax is a set of Web development techniques on the client side to create asynchronous Web applications. What does it mean? You don't need to reload page to get filtered products.
AJAX Search
Yes, you are able to review product search results without reloading page. Make your search fast and sensitive (with minimal information about searched items).
AJAX Load More Button
It is boring to have regular standard pagination feature on the collection page. That is why we offered new hot trend modern feature – "load more button". Lets give your customers opportunity to view more products without loading new page.
3 LookBook variants
Create your own sets of different products and offer them to your customers in one page in minimal style. Try it.
Dynamic Checkout Buttons
You can give the opportunity for your clients to be able process the purchase without entering cart. Direct checkout is dedicated to minimize required purchase steps.
Related Products
You can enlarge your sales conversion using this powerful tool. We have 3 different options to have related products for your store. Working with them is very easy.
Preorder
Are your products not ready? This is not a problem. You can start selling items with our preorder option. You will earn money with our theme and its preorder functionality.
LightBox
Extra feature for presenting your products in the best way. Classic Lightbox option allows to view your products and higher sales conversion. You can enbable/disable this feature on the Product Page.
Count down
Such count down timer helps to make transaction urgently. It creates illusion of limited products availability. This is power marketing tool that helps to increase conversion of your sales.
Google Rich snippet tool
SEO optimized. Checked by MOZ SEO tool. Don't worry – your content will be indexed by Google in the best way. You will get good rankings. You don't need to install any other apps to improve SEO of your website.
Catalog mode
Sometimes customers don't want to have ecommerce functionality and require to have their inventory like online show-window. This mode turns off prices, buy now buttons, checkout, cart and other specific shop features.
5 Blog variants
I agree with you that Blog feature isn't the main part of Shopify webstore, but in any case you should have promotion for your products and I can assure you that Google like text content, so Blog is must have feature. Chose desired variant.
Different Custom Pages.
Our UX designer created many predefined pages – About Us, Contacts, 404, FAQ, Typography, Gallery, Services. I think it will be enough to create fully functioning online ecommerce webshop.
Mobile optimized
Nowdays mobile traffic is higher comparing with the desktop. We payed special attention to mobile view, its behaviour and functionality.
Advanced Shopify Admin Panel
We have eye-catching design concept, but I want to mention that we have same powerfull Shopify Admin panel that will make your customization process very easy and comfortable.
Documentation/ Video Tutorials
We don't like to support customers (joke:), that is why we created detailed documentation for everybody to avoid delays in communication and providing help to our customers. We have separated Youtube channel with video tutorials.
Support System
All requests will be processed manually by our developer our support staff during 24 hours (Friday – Monday). We will try to reply as fast as we can. Will be in touch.
*Images from the demo aren't included in the source package.
Images for the demo are taken from https://unsplash.com and bought from https://www.123rf.com
Changelog:
Version 2.0.1 (February 7th, 2021)
- Changed: Optimized/Reduced performance for product variants in product thumbnails. 

<pre>Version 2.0 (February 4th, 2021)
- Added: 10 new skins;
- Added: New revolutionary type of the header. Header type 5;
- Added: 2 Types of fake reviews block;
- Added: Youtube (or custom) video player in the "Text Plus Image Vertical" section;
- Added: Blurbs section;
- Added: 2 sections with of tabs blocks;
- Added: Single product section;
- Added: Blocks to the footer section > Subscribe section, Blurbs section, Text Plus Image Vertical section, Icon banners section. You can enable and reorder this sections with main footer section to have your unique footer and not lost your main information in other pages;
- Added: options for the Products Section > margins, hide elements on the Home page;
- Added: options for the Products Section > Product sections with different views;
- Updated: Reworked and optimized banners sections: Simple Banners, Constructive Banners - 3 types of text, 2 buttons (with main texts, without main texts), fly buttons and others;
- fixed: minor fixes.</pre>

<pre>Version 1.9.3 (December 2nd, 2020)
- Added: whatsapp icon in footer and header
- Updated: documentation
- Updated: performance issues. </pre>

<pre>Version 1.9.2 (November 4th, 2020)
- added: new header type minimal with centered logo;
- added: slider in constructive banners;
- updated: documentation.</pre> 

<pre>Version 1.9.1 (June 5th, 2020)
- added: new mobile header type - all in line.</pre> 

<pre>Version 1.9 (May 28th, 2020)
- added: support for 3D(AR) models, videos, youtube videos in the product page from shopify product admin panel;
- added: arrows on main desktop gallery;
- added: dots on mobile gallery;
- fixed: minor fixes.</pre> 

<pre>Version 1.8.1 (March 24th, 2020)
- changed: documentation;
- added: small changes for new skin Plants;
- added: new skin Plants;</pre>
<pre>Version 1.8 (February 27th, 2020)
- changed: instagram section;
- changed: some modifications for new future skins.</pre>
<pre>Version 1.7.4 (February 14th, 2020)
- added: new skins - Olives, Basketball, American Football, Baseball; 
- changed: some sections for new skins;
- fixed: small errors.</pre>
<pre>Version 1.7.3 (February 4th, 2020)
- added "Recently Viewed" section for product page.</pre>
<pre>Version 1.7.2 (January 27th, 2020)
- fixed: Images resize on the listing page with grid view. Only for versions from 1.7.0;
- fixed: Modals in the product page type "Two columns. Gallery left, content right.</pre>
<pre>Version 1.7.1 (January 25th, 2020)
- added: ajax cart page. You can see how it works in the demo 1;
- added: button for the simple popup - do not show this popup again;
- fixed: cart page.</pre>
<pre>Version 1.7 (January 16th, 2020)
- added: new section product+video. You can see this in the demo 21 or skins drones;
- added: new header (type 4). You can see this in the demo 21 or skins drones;
- added: text "Tax included" if the tax enabled for the store in shopify account;
- added: compatibility with Ali Reviews App;
- added: new skins Demo 21 and Drones;
- fixed: mozilla firefox issues in  the product page;
- fixed: double click in the last version of the apple devices in the product page;
- improved general optimization perfomance;
- minor bug fixes.</pre>
<pre>Version 1.6.2 (December 20th, 2019)
- Updated: newsletter popup for new promo design;
- Updated: some sections for new skin Child Care.</pre>
<pre>Version 1.6.1 (November 17th, 2019)
- Added: Added new newsletter popup designs.</pre>
<pre>Version 1.6 (October 18th, 2019)
- Added: Added functionality to sell in multiple currencies;
- Added: Related products according to new Shopify tutorial;
- Added: Preorder feature;
- Added: Lightbox feature in the product page for image gallery;
- Fixed: search autofocus.
</pre>
<pre>Version 1.5 (October 9th, 2019)
- Added: 16 new skins;
- Added: 99+ content blocks;
- Added: New section - Icon Banners type 2. Example in Cookware skin;
- Added: New section - Subscribe form;
- Added: New section - Text Plus Image. Example in One Product skin;
- Added: New section - Text Plus Image Vertical; 
- Added: logo to the sticky header;
- Added: New footer type;
- Added: Small thumbnail description after product title in listing mode;
- Added: Instagram section in footer;
- Added: background for the text in revolution slider;
- Added: settings to launch on/off  Breadcrumbs on the pagers;
- Added: hover feature (second image) for product thumbnails;
- Added: snippet for cropping product name for correct alignment;
- Updated theme settings: margins/paddings, font size, icons, headings etc;
- Updated: Favicon enlarged to 32x32px.
</pre>
<pre>Version 1.4.2 (July 20th, 2019)
- added 3 new skins.
</pre>
<pre>Version 1.4.1 (July 7th, 2019)
- RTL fix.
</pre>
<pre>Version 1.4 (April 10th, 2019)
- Changed: Control settings
- minor fix
</pre>
<pre>Version 1.3.1 (March 28th, 2019)
- Added: Opened search for header type 1
- Added: 2 new skins - Electronics, Eco Food.
- Fixed: Minor issues for the new skins
</pre>
<pre>Version 1.3 (March 14th, 2019)
- Added: Sticky Add to Cart button on the product page
- Added: New type of the header. Header Type 3
- Added: Ability to have banners outside of Revolution slider
- Added: New skin Demo 20
</pre>
<pre>Version 1.2 (March 1st, 2019)
- Added: Product metafield editor (https://www.youtube.com/watch?v=f2TB_nUOJLE&list=PLjvK4DAxOmmVqXYUbOFUTqdl0b7pg7gN1&index=35&t=0s%22%3EInbuild)
</pre>
<pre>Version 1.1.1 (February 25th, 2019)
- Added: new section for the skins - small simple banners;
- Added: new skin - Kids Toys;
- Changed: link to metafield APP in the documentatio
</pre>
<pre>Version 1.1 (February 18th, 2019)
- Updated: Testimonials Section - for new skins/layouts;
- Updated: Simple banners Sections, constructor banners - for new skins/layouts;
- Added: Related products for the product in add to cart popup, product page, cart page;
- Added: Ability to have/show images only of selected variant.
- Fixed: vendor.min.js.txt in update folder for related products
</pre>
<pre>Version 1.0.8 (Jan 5, 2019)
- added: new 1/single product layout/skin. Only for NEW installations.</pre>
<pre>Version 1.0.7 (December 20, 2018)
- Added: Contact form modal on the product page; </pre>
<pre>Version 1.0.6 (December 5, 2018)
- added: color settings for the new skin weapons (only new install);
- hot fixes</pre>
<pre>Version 1.0.5 (November 28, 2018)
- added: product page sticky gallery;
- changed: row view design in the listing page</pre>
<pre>Version 1.0.3 (October 28, 2018)
- added: compare.</pre>
<pre>Version 1.0.2 (October 11, 2018)
- updated: newsletter modal design;
- added: wishlist.</pre>
<pre>Version 1.0.1 (September 20, 2018)
- added: new banners types. New skins are coming soon...
- added: tooltips in product thumbnails options, collection page filtres, product page options, quick view options, header service icons
- changed: font size in the revolution slider</pre>